It is Steam Next Fest time! That's right, it is once again time to celebrate the indie games being created day in day out, all around the world! I love to take this opportunity to play as many demos as possible, trying out as many as I can in my never ending quest to see what passionate developers are creating.
If you are looking for coverage of all genres I'm afraid you won't find it here. Racing games, rhythm games, deck builders, challenging games, shooters and horror (with a couple of exceptions) are absolutely not my genres. Personally, I am not terribly interested in combat or anything too fast paced. I very occasionally dabble in management games, survival games and simulators but they aren't my biggest focus. The types of games I am looking for include interesting narratives and ways to tell said narratives. I like exploring interesting spaces and moving in interesting ways. Level design, world building, art direction, story and atmosphere all matter a great deal to me. Whether that is a cozy time gathering materials to craft objects, or a thrilling time investigating a grisly murder. An epic adventure across lands unheard, or an intimate story one can only experience by playing for themself. I game for feelings and I game for escapism. I game for different perspectives and I game for art. Finally, as we all do, I game for fun.
Now that you have an idea of my tastes, shall we begin the search for my Noob Picks of the Steam Next Fest February 2023!? Let's go!
Wishlisting a game on steam helps the creators by aiding in discoverability as well as keeping you informed, so if you see something that you like then don't be shy about hitting the Wishlist button.
And that is a wrap on the Steam Next Fest February 2023! You can find my 10 favourite demos below and if you are interested in seeing more, I have created some YouTube Shorts.
Sherlock Holmes The Awakened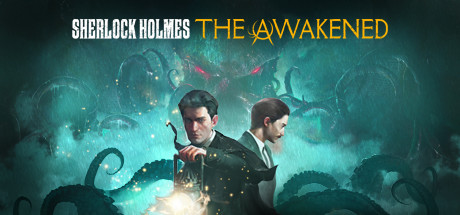 Developer: Frogwares
Release Date: Q1 2023
Sherlock Holmes The Awakened was added to my wishlist the second that it was announced. Last year I streamed both Sherlock Holmes: Crimes and Punishment and Sherlock Holmes: The Devils Daughter, and while they weren't perfect games, we had a lot of fun with them. I have yet to play Sherlock Holmes: Chapter One, but when I saw a demo for The Awakened I was tentatively excited. This game is a reimagining of the 2008 game of the same name. I have no experience of that version so I can only talk in the context of the previous titles that I know.
The game plays similarly to Crimes and Punishment and The Devils Daughter, but also feels noticeably different. Firstly, this takes place in a Lovecraftian world, so naturally it is going to have a different atmosphere. But beyond that, based on the demo, I am thrilled by the changes they have made. There are too many to list but it feels tighter. The mechanics simultaneously feel easier, make more sense and yet feel more tricky. The demo did drop us in the middle of the game so I can't speak for the story, except for how much I loved what I played. It had the drama that I have grown to expect from both the cinematics and the character alike.
+ Made in Ukraine.
+ I really like what I have seen from this version of the character.
+ The environments look great.
+ The Lovecraft influence lends very well to the timeframe and setting of Sherlock Holmes.
+ Fun detective gameplay.
+ Drama.
+ The end of the demo. If you know, you know.
+ An optional environment scan to highlight clues you may have missed.
+ New added mechanics like pinning clues to your HUD, which in turn effects the clues you may find.
+/- The new systems have a chance of making the game more difficult.
– Facial animations and hair textures aren't quite as good as everything else is visually.
Highly recommend this one, here is the Steam page.
Lakeburg Legacies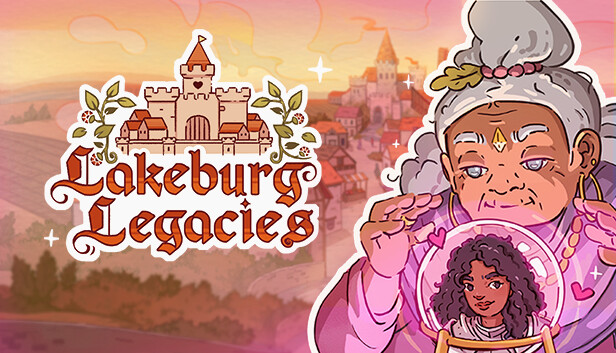 Developer: Ishtar Games
Release Date: Q2 2023
Lakeburg Legacies is the city building management game that I had no idea that I wanted, but now that I have tried it, boy do I know it. The unique mechanic in this game is that you are recruiting individuals with specific skills, interests and desires to live in your village. You then play matchmaker, finding an individual that is compatible to be their partner while also hopefully having the skills you need to fill in your job market. As time passes and you build more resources, the city grows, as do the number of residents and their families. You are free to choose where they work where the more skilled they are, the more they produce.
If you enjoy management games and/or city builders but often find yourself overwhelmed, this could be the game that you are looking for. I didn't find it too difficult but I did find it very satisfying. Not to mention the attention to detail is great. The sheer number of ways that a character can look means all of my villagers are individual, and their outfit changes depending on the job that they have. This individuality makes the happiness meter feel like more than just a number like it often feels in other games of its kind, and instead something that feels a lot easier and more interesting for me to engage with.
+ Really fun management loop.
+ Attention to detail.
+ Nice to look at and easy on the eye.
+ Huge variety in portraits.
+ Lots of choices to make without too much micromanaging.
+/- Not too difficult (again, whether this is a good thing or not depends on what you are looking for).
If this interests you, you can find out more here on Steam.
Mika and the Witch's Mountain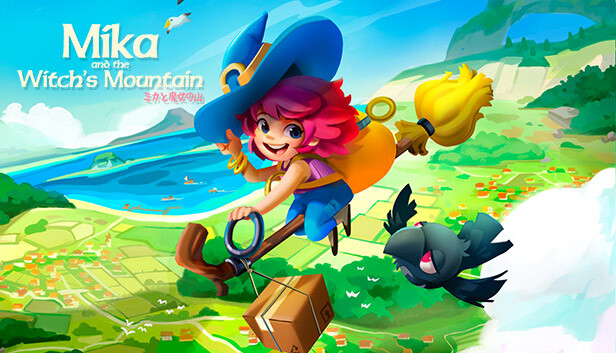 Developer: Chibig, Nukefist
Release Date: 2023
My initial impression of Mika and the Witch's Mountain was if Death Stranding and A Short Hike had a child. I don't think I was that far off, but I would perhaps replace Death Stranding with Lake. In the Demo, we play as Mika, who must climb to the peak of a mountain to prove she can be the witch that she desires to be. As misfortune has it, all she has to her name is a broken broom. Thankfully, there is a job opening at a local delivery service in which her ability to fly makes her the perfect candidate. We proceed to deliver packages in the village, swooping and diving, on a mission to buy a suitable broom for the journey. Combining fun, unique movement mechanics with a delivery game feels like the next step for a sub-genre that appears to be growing, particularly in the indie scene.
+ The cutscenes are adorably animated.
+ The world is full of critters, bringing it to life.
+ Movement is fun.
+ A sense of freedom.
+/- Seems to have a progression loop of – do jobs to get better equiptment, which allows you to do more difficult jobs, to get more equiptment.
Check out the Steam page for more information.
Mineko's Night Market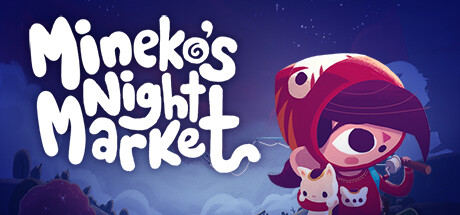 Developer: Meowza Games
Release Date: Coming Soon
When you think of crafting in video games, I think it is quite natural to think of gathering resources to create weapons, tools, better resources, armour, alchemy and sometimes furniture. It's not very often that you would think of hand crafts, like paper crafts and flower crafts. That's where Mineko's Night Market comes in. Set on a Japanese Island, it didn't take long to get a sense of a cute and hilarious culture that I would like to spend more time in. The demo was very short with no sense of how the 'Night Market' side of the game will actually play out, but it charmed me so much based on exploring and chatting to the townsfolk that I am already sold on the game. All I want to do is help this village become again what it once was. In addition, the 2D/3D design blend together to craft something as beautiful as you would hope that a game about crafting would deliver.
+ The art style means that every frame looks like it could be a still painting in a very distinctive style.
+ The character design is fun, they all have character.
+ Made me laugh more than once.
+ The location feels culturally wonderful.
+ Feels seamless and well made.
+ Cats.
– My only complaint is that I didn't realise that I could run till the end of the demo, if there was a prompt I missed it and one area is quite big, making the walk speed feel very slow.
Wishlist it on Steam here.
Boxes: Lost Fragments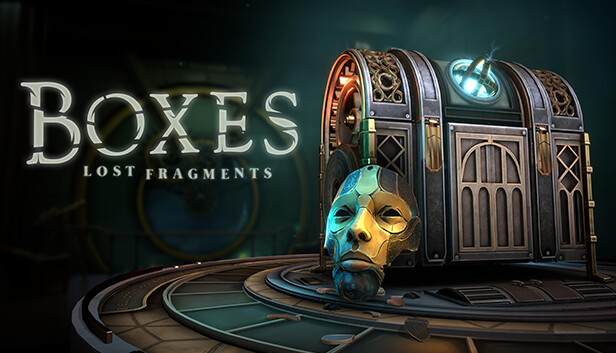 Developer: Big Loop Studios
Release Date: Coming Soon
In Boxes: Lost Fragments, we are solving puzzles to open intricate boxes, locked by mechanisms that are even more complex than the puzzles themselves. Although I admittedly haven't played The Room – aesthetically, it feels very similar. I feel fans of one could certainly find enjoyment in the other. Each box that you open is contained within its own level, but the process of opening it is a journey in itself. The fun and elaborate designs make opening a lock exciting as you don't know what wild mechanical process it is about to set in motion. The gameplay is smooth, it looks great and while what is happening on the screen can look complicated, the beauty of the demo was in its simplicity.
+ The way the boxes change as a result of your actions is satisfying.
+ Lovely graphics.
+ Smooth as heck.
+/- I found the puzzles quite easy (I have no idea whether to expect them to get more difficult or not and whether that is a good thing or not depends on the individual).
You can take a look for yourself on Steam here.
The End of the Sun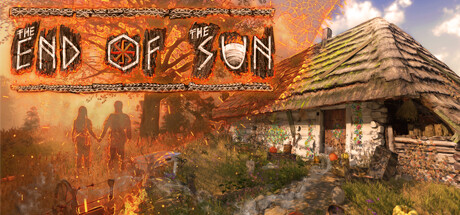 Developer: The End of the Sun Team
Release Date: Q4 2023
In The End of the Sun we travel to the past, guided by fire to aid in peoples fates. This is a walking simulator in which we identify what is going wrong and figure out ways to fix it, following the journey of a couple throughout their life. The game is gorgeous, and the Slavic mythology and design really bring the atmosphere to life. I want more, to learn more about both the lifestyle of these folks and the folklore surrounding them.
+ Gorgeous scenery.
+ A fun, unique idea for a walking sim.
+ The atmosphere.
+ The way that you can feel the culture and time period in the environment.
+ The mythology.
+ The game directs the player without explicitly telling you what to do.
+ Guardian Angel Simulator?
Check it out here.
The Star Named EOS
Developer: Silver Lining Studio
Release Date: Coming Soon
From the creators of Behind the Frame: The Finest Scenery is this relaxing point and click puzzle game. Or at least, the demo was relaxing. During my 30 minutes with the game I solved an escape room style puzzle in a beautiful art style along side some very chilled out music. Throughout this time, we get to know a little about our character and his relationship with his mother. The section played gave off the energy of love, creativity, and mindfulness. I assumed that this is how the rest of the game will be too, until the end. As I reached the abrupt finish, I am left wondering whether this is after all going to be a chill, peaceful experience, or is it going to break my heart instead?
+ Art style is nice to look at.
+ Fun puzzles.
+ I like the positive messaging so far.
+ Chill vibes.
+ Taking photos can reveal more story and flavour.
+/- Unsure whether it is going to stay chill.
+/- The demo wasn't about the finding a good angle or correct lighting side of photography.
+/- Can be played entirely with the mouse. All movement is click and drag.
– There is some vaguely hint-y text as you explore, but I personally would have preferred a dedicated hint system.
For more information check out the Steam page here.
Planet of Lana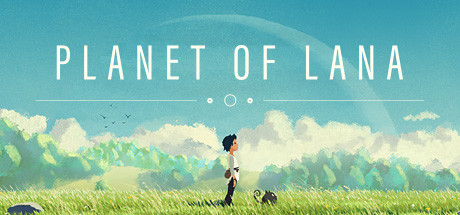 Developer: Wishfully
Release Date: Q2 2023
Planet of Lana is a side-scrolling, puzzle adventure game that takes you on a journey through a sci-fi narrative. Many games of this type are going to be compared to Inside as it is a classic and a staple of the genre. I am pleased to say that this game really feels like its own fresh take while still having a somewhat familiar style. The colours are vibrant, giving the world life in a surprisingly soft way. While we are only told the story through the world and haven't yet seen much of it, I am sold on the idea that this is a world worth protecting. As appealing as the environments are, there are dangers both big and small, bringing a nerve-wracking contrast to the peace and beauty. Finally, a key detail that separates this game from others like it is that we have a friend. Not only do we control Lana, she then controls an adorable little chinchilla-monkey critter. Having two controllable characters in puzzles creates moving parts that you can't really create in a single character scenario. The game may take your breath away with the vistas, or cause you to hold it in intense stealth moments. Either way, it is sure to be quite a ride.
+ Stunning backdrop.
+ The little friend adds to the narrative and the gameplay.
+ The contrast of the enemies is effective.
+ The eco-system makes the world feel alien but alive.
+ Something new for Inside fans.
+/- I get the impression that there is going to be quite a bit of stealth.
+/- Some of the enemies in the demo were based on fast moving spiders, it will probably work well for most people but this is just a personal bummer as I don't hate spiders and am starting to fatigue of how they are treat in media (and as an extension in society) as a whole.
Try it out for yourself here.
A Tower Full of Cats
Developer: Devcats
Release Date: 2023
A Tower Full of Cats – a continuation of A Building Full of Cats and A Castle Full of Cats – is a hidden object game where you have to find, wait for it, cats! Depending on your personality type, you may meditatively scour the environment, precisely clicking everytime you find a little fury delight. Alternatively, you may furiously click everything you see (or don't see) in a slightly different kind of meditation. Either way, this game provides a little humour and observation training in an easy to use, well presented package. I would love a game like this on mobile to play on the go using touchscreen. The best part? The game is developed entirely by 5 rescue cats.
+ Cats being cats.
+ The doodles are very charming.
+ Search your way through different themes.
+ The music is great and themed to each location.
+ The way colour is used.
+ Therapeutic.
+ Adopt don't shop.
+/- There is not a whole lot to it, it's like an interactive Where's Wally.
– I imagine I will get frustrated if I have used my hint and have a single cat left to find.
Wishlist here on Steam.
Voltaire: The Vegan Vampire
Developer: Digitality Games
Release Date: 27th February 2023
While Voltaire isn't a game that I will personally continue, I have to give it a shout-out. It is quirky and whimsical while being cute – but not in an overbearing way. It would be easy to think this game was like Cult of the Lamb based on the fact this has base building aspects in the rogue-lite genre, not to mention the art style. But when you start playing you realise that it isn't really like that at all. Rather than dungeon crawling – slaying any enemies in your path through procedurally generated areas – the enemies will come to you. Expect tower defence as you are protecting your home and land. Hunger is your biggest currency and you have to divide your attention between growing plants to satiate that, and deciding which plots to give up to protect the plants, ensuring that you still have a yield by the time the sun rises. There is a learning curve that is a bit beyond me, but if you enjoy tower defence then you should certainly check it out. The awesome opening cutscene set up the charm that follows and I really hope that this game finds it's audience.
+ Great animated opening cutscene.
+ Charming concept and execution.
+ Lots of decisions to be made.
+ Randomised perks were exciting.
+/- Tower defence/base building rogue-lite.
+/- Complexity.
More info here on Steam.
This is the second festival that I have covered under the Indie Showcase name, the first being October 2022 where I created a magazine. If you would like to check out any of my previous coverage please take a look at the links below!
Sign up now to stay up to date with the latest posts!